Creative art workshops
In order to discover the artistic richness of the collection, the museum Abderrahman Slaoui offers a series of artistic workshops to the general public:
Contemporary tapestry workshop:
Led by a craftswoman, our participants will be introduced to traditional and ancestral weaving practices, will learn the techniques, will understand the symbolism, and will weave a contemporary tapestry of their own.
Introduction to photography:
Mustapha Azeroual, renowned photographer working between Paris and Marrakech, will guide the participants through the basics of photography, on how to use a camera, on how to take artistic photos that tell a story.
Drawing and painting for children:
Anne Teisseire has extensive experience in teaching children on artistic practices, through drawing, painting, collage, and other techniques that help children as young as 7; create their own masterpieces inspired by the orientalist posters of the collection.
To book your seat or for more information, please email us at fas.musee@gmail.com or call us 0522206217
Bonus Coloring workshop page :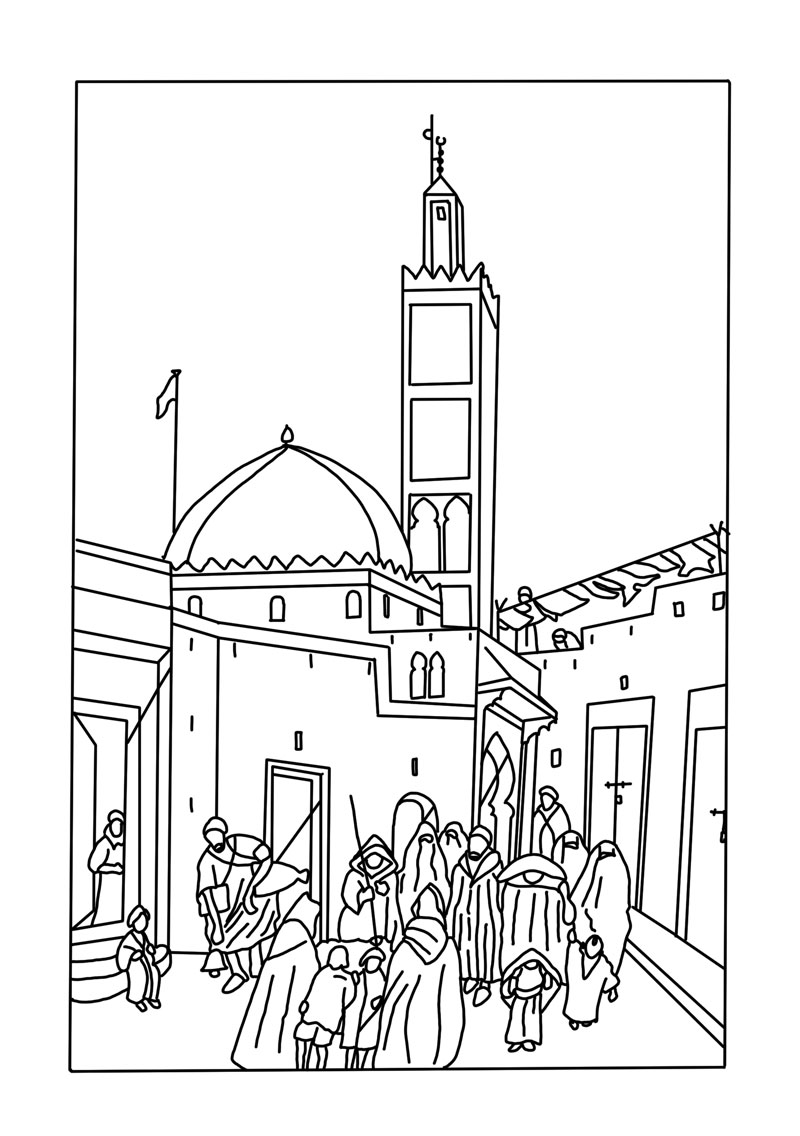 Return